Non-Fiction Story Telling is what Mark Burnett calls Reality TV and I love it. I first became a fan of Reality TV over 40 years ago as I would sit night after night watching the series The American Family on PBS. I could not get enough of watching the Loud family's life unfold before me.
My next big Reality TV obsession came when Survivor debuted in 2000 and have been a loyal fan for 28 seasons. Along the way I have become a fan of many other Realty TV shows. The Amazing Race, The Bachelor, Big Brother. Sick and sad you might say but to me it's just plain enjoyable.
Love this show but my big mouth combined with my moo moo like bathing suit would get me voted off day one.
Although I do love a good reality TV experience I have to say I am picky about the reality I watch. I have never viewed one single Kardashian anything. Honey Boo Boo will never be on my list and not a fan of The Housewives of wherever. I seem to stick with the competitive side of reality TV like Top Chef , Project Runway or the Voice. I used to love American Idol but it has lost it's luster and I have kind of broken up with my TV boyfriend Ryan Seacrest. He hosted the Million Second Quiz debacle last year which took me at least 3 shows to figure out what it was all about and by that time I was done and stopped watching.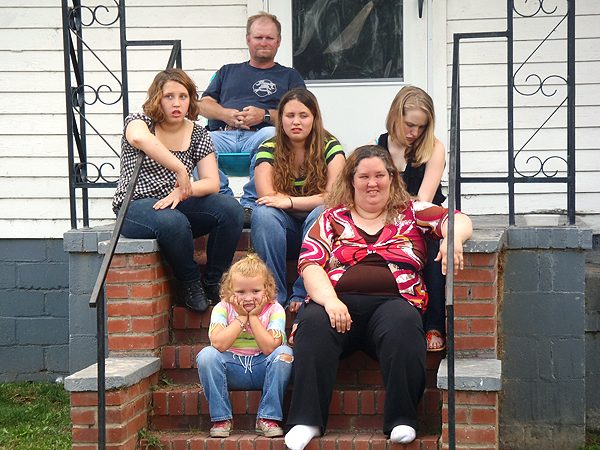 A Big NO NO to Honey Boo Boo
So what I have learned is that even though people roll there eyes when I tell them that I love Reality TV I will continue to watch, seek and enjoy many new non-reality, reality shows to come.
Mary Ann